I haven't entered any photo challenges in awhile, so I am jumping back in today. I am entering five photo challenges today, and some of these photos are ones that I am entering in the fair this year also!
Photo Challenge #1:
"Over My Head"
I took this at our annual Balloon Fair last year. I love all the colors!! Can't wait for the balloon fair again this year.
Photo Challenge #2:
"Landscapes"
This was taken just a week ago at the Ride in the Light Christian Biker Rally. This was during the Sunday morning ride. I followed behind the bikers and took this picture out the sunroof of the car. This is one of my favorites from this weekend.
Photo Challenge #3:
"Faces"
This was taken at a friends wedding a month or so ago. This sweet girl was resting on her Momma's shoulder right in front of me. I just couldn't resist snapping a few pictures of her precious face. I used The Pioneer Woman's Vintage Photoshop action on this photo.
Photo Challenge #4:
"Action"
My "babies" playing and running around. I am amazed that this pic is not more blurry!
Photo Challenge #5: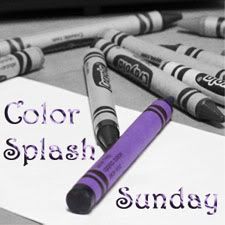 "Ice Cream"
My furry baby, Cammie, loves ice cream, which is probably part of why she is a little pudgy!! This was taken when she was just a pup. She really loved that Coconut Sorbet!